A historic building built in 1894, beautifully preserved and nestled in the downtown Wyandotte community. It is truly a hidden gem, from the stained glass windows to the old bell that is rung when the pronouncement is made, this old neighborhood church is charming, classic, and traditional.
Wedding ceremonies, commitment ceremonies, and vow renewals open to any religion, open to any unity ceremony. The chapel features the beauty of the bridal suite where the bride and her bridal party can celebrate and prepare for the ceremony, a spacious fellowship hall where the bridal party can welcome family and friends prior to the ceremony, the simplicity of the grooms quarters, and the charming elegance of the main chapel where the ceremony will take place. The pictures certainly do not show the majesty or love that this timeless building contains.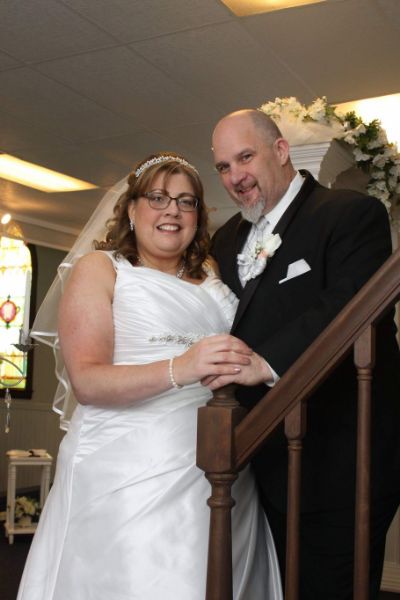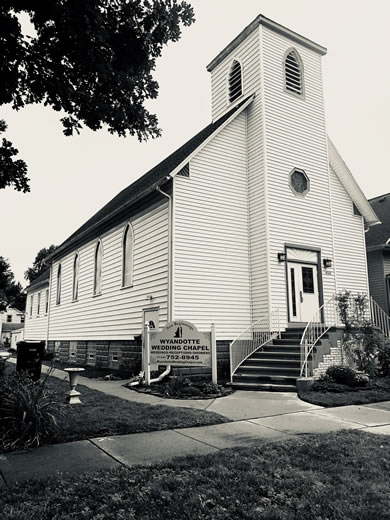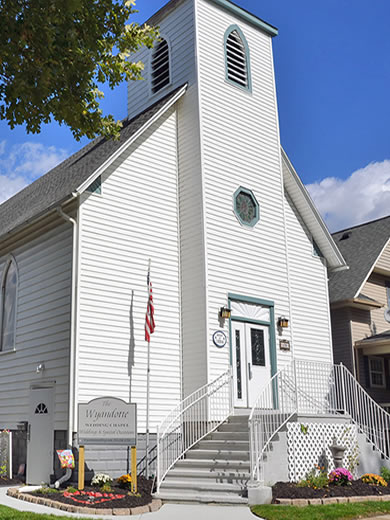 Although fully decorated, the couple will have complete creative control over their ceremony. Traditional to Informal; Religious to Spiritual. Ceremonies can be designed to reflect the couple's individuality and how they wish to express their love in a public
ceremony. Add to the décor (e.g. changing pew bows or adding a pop of color), choose your song selections (e.g. processional, bridal, recessional), and choose your ceremony/service (including choosing your unity ceremony). This is your day and the owners want to help couples create their wedding that they will treasure on their special day and for their lifetime.
This family-run business was purchased as a wedding gift to each other in 2018 as it was the perfect place for their wedding. Come take a tour and decide for yourself if it is the perfect place for your special day.